I am not going to postpone such scriptures and blessing. God said, "Let us make man in our own image" [See Genesis 1:26].
Once you are made in the image of God; you must not look down upon yourself because you are young or you are a woman.
We are all called. A calling is the same but the only difference is the order of the gift. We are all called and sent by God.
Some ended up despising their positions. This is not politics where you do floor crossing – you are an evangelist and crossing floors to be a prophet. When God spoke in [Genesis 1] it was the original. So remain the original.
People would say the way I speak it is like I walk close to the bible. We do not have to walk close to the bible but we have to stand in the word of God.
When it is the word of God, it will be performed. When people speak, we can hear wisdom; but later you come and say it was not. It is simple, where there is no wisdom it is a "he", even an "it". Wisdom is a she, known by her actions.
[Genesis 2] In the Garden of Eden, there were trees good for food; and in the middle of the garden were the tree of life and the tree of the knowledge of good and evil – blessing and calamity.
The tree of life is the same word which was in the beginning; for in the beginning was the word. The word is Christ, hence it says, "Through you, son, I made all the foundations of the earth".
In Him there was life (hence we find the tree of life) and that life became the light of all mankind [John 1:4].
In the beginning God said, "Let there be light". Do not think of the light from the sun. Where there is light you can see but where there is no light you know nothing.
When we talk about wisdom from above you can say this is the spirit of God. Where there is no wisdom there is no spirit of God; for there is no light.
Therefore, Christ has become our wisdom. I am not talking about the kind of wisdom you have because you can memorize scriptures. No, it is the Holy Spirit who teaches and reminds you of the word the Lord spoke.
When you remind yourself of things you memorized, it is not wisdom. The Holy Spirit is the one will teach you. He will remind you of everything that Christ our Lord has said and done. That is, what He said concerning the future and what He has done.
"You will do everything I have done and even greater" [John 14:12].
So the Holy Spirit will guide you through all truth. He will search all things for you; even the deep things of God. The Holy Spirit will cause you to have the mind of Christ.
And hence, the spiritual man begins to calculate, search, flow and testify on behalf of Christ just as the spirit does.
You cannot go and testify and you just talk without showing anything. You speak but do not show it, what kind of wisdom is that? The word of God is not just anything.
This is the body and not the head. [Ephesians 1] says He is all in all. God pours [exercises] the Godhead throughout the body so that the body can become like the head.
Let us see what the body deprives itself from. When it comes to the body it is not he but her.
[Ephesians 1:15]
You might find yourself hating someone who is from God because you lack faith. Without faith it is impossible to love the people of God.
If you are found in love, in Christ, you are able to love and confirm them. It is difficult to confirm what you do not understand. If you do not know Him better, there can never be the love for His people.
I want you to enter this part whilst you still on earth or else you will be boring to God.
How do we please God?
We please God with faith. Otherwise you will talk too much but no action.
"I know the record of your works; you are neither hot nor cold. So I am about to spit you out of my mouth" [See Revelations 3:15-16].
They are boring and cold and you can see it when they speak. [Revelations 3:18] Come buy gold refined in fire. The gold in fire is hot.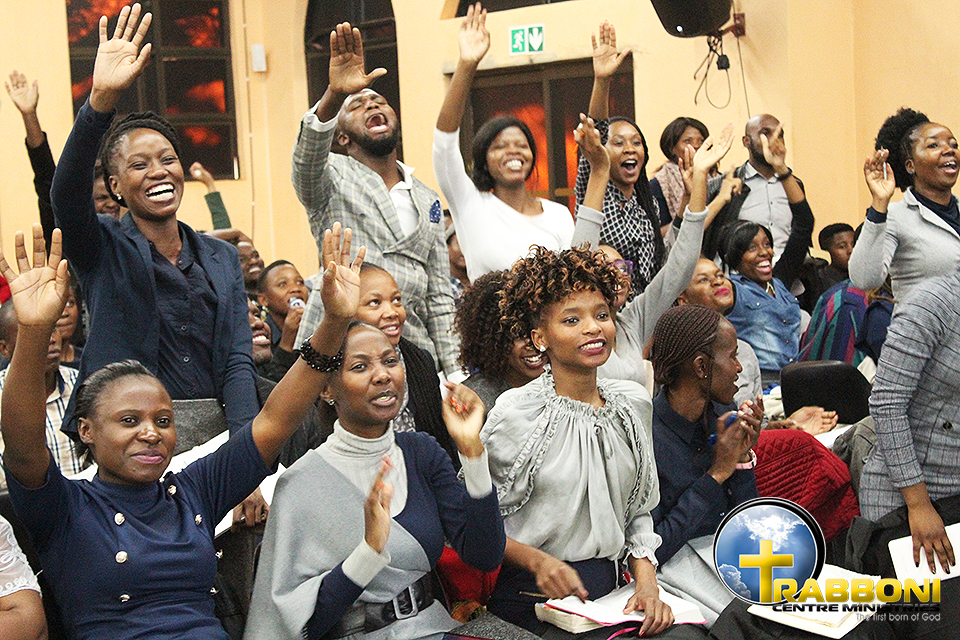 Last week I gave a platter of offence. Blessed is a man who is not offended at what I do – I take some blessings from people by this offense.
If you are offended, check your bank account, your family, children, wife and husband – I am helping you to check.
Where there is intimacy there is love and without love there is no intimacy; and you cannot love God's people.
There are people who do not like the way I do things. If God says the one you forgive will be forgiven and the one you do not forgive will not be forgiven; I will not feel bad if I do not forgive because God has already spoken.
TO GOD BE THE GLORY!!!