Ms Flavia Mogoai was faced with many challenges in her life. She would be struck by a severe headache which would not stop despite taking pain killers, revealed the young lady from Pretoria.
God's time is indeed the best.
On Sunday (14 April 2019), Ms Moagi experienced the grace of God when she received her deliverance after eating fruit from the Tree of life at Rabboni Centre Ministries.
Ms Flavia was among the many that came brought forward after a prophecy by the man of God, Prof Lesego Daniel. In the prophecy, the man of God revealed that there people who dreamt a voice saying the name Lily.
The man of God explained that Lily is a name of an angel. He also explained that the angel lost his position in their lives but God is going to restore the angel back.
Indeed the word of God thundered as the man of God prophesied, many including Ms Flavia Mogoai were touched by the power of the holy Spirit and had to be ushered to the front where they would receive their deliverance.
Ms Mogoai confirmed the prophecy and said that her spiritual life was also affected due to her thinking about the challenges she was facing and the rejection she experienced.
After eating the fruit of the vine [Spirit], Ms Flavia believes that the angel Lily has taken back his position and that her problems are solved.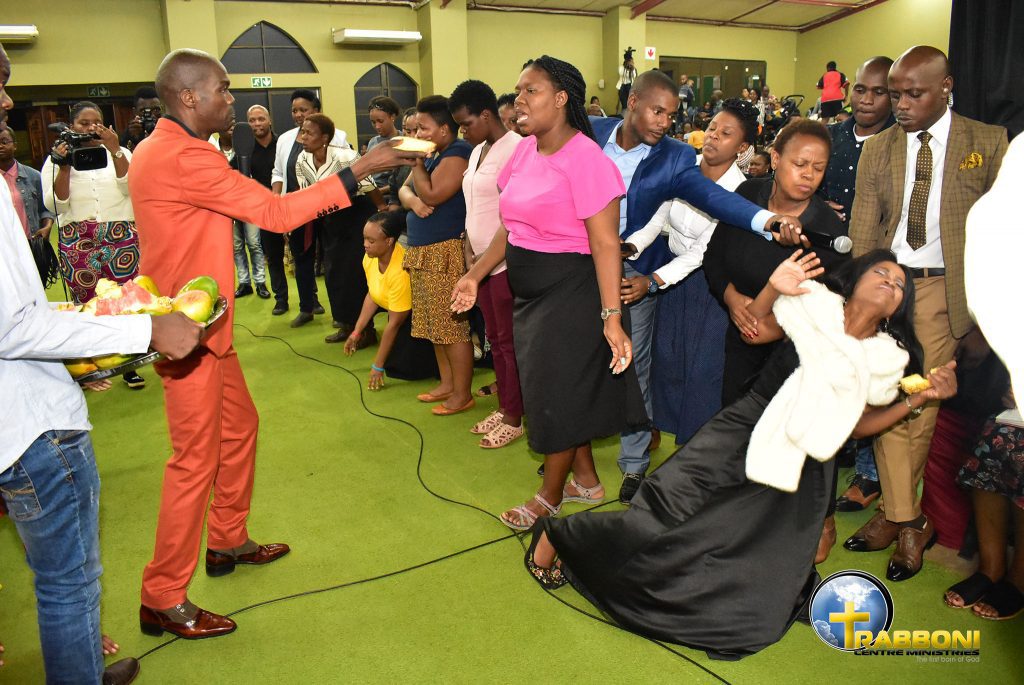 TO GOD BE THE GLORY!!!
Please follow and like us: