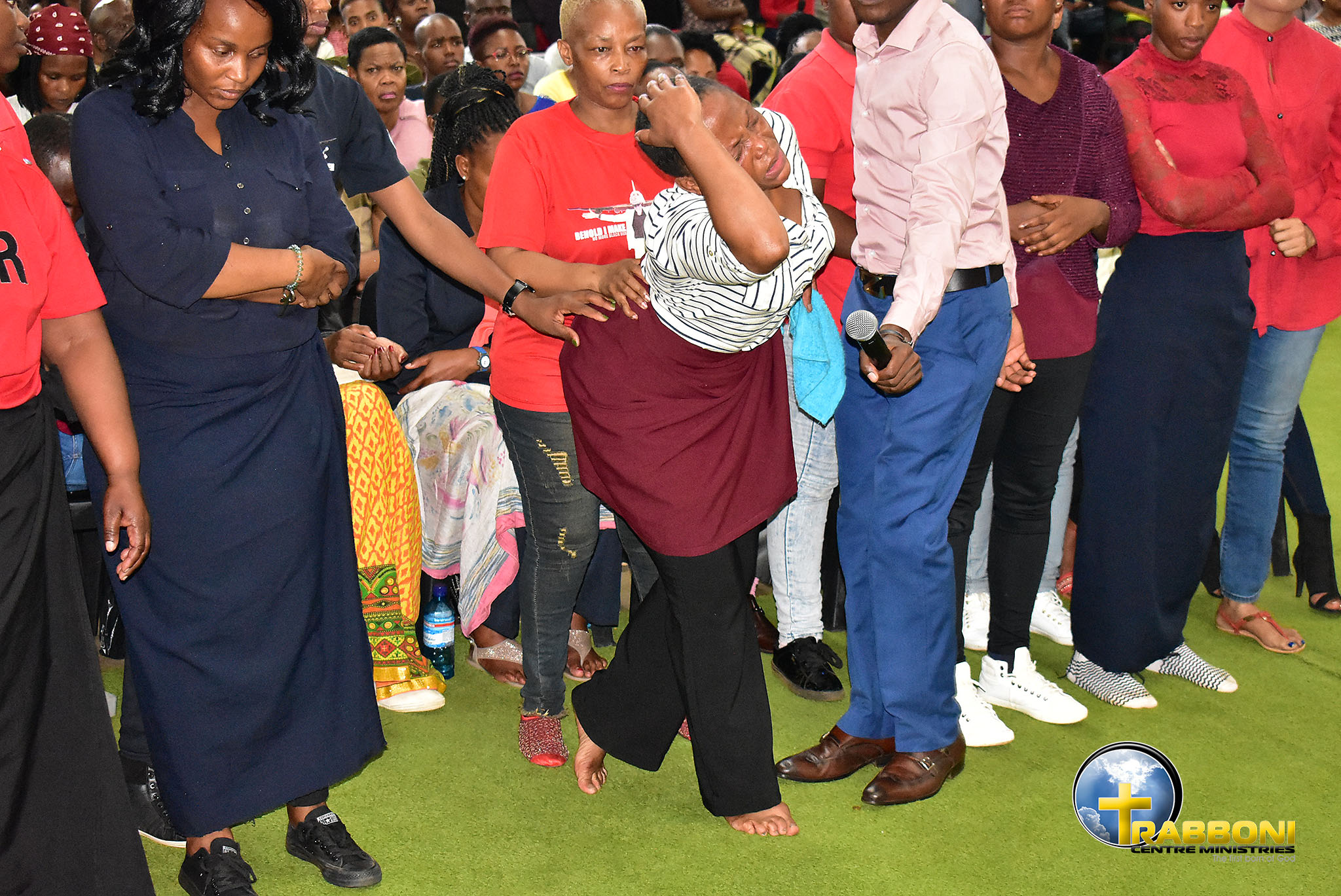 What the saints thought would be an ordinary teaching about giving turned into a prophetic atmosphere of healing and deliverance. The saints witnessed the power God as many were being delivered from worry emanating from financial woes.
Amongst those who fell from their seats under the power of God was Ms Joyce Nhleko (48) from Emerlo, Mpumalanga.
The man of God, Prof Lesego Daniel, during the all night prayer service of the Training in the matters of the kingdom conference on Friday (22 February 2019) dished out a word of prophecy. The prophecy that aimed to free those who had been burdened by financial stress which caused body pains specifically on the neck.
"I have a son who is varsity and was unable to get funding this year for his studies, he has come home to no food and no money. I have been stressing for over a year and this stress has caused neck pains. My neck would constantly feel hot and painful "explained Ms Joyce Nhleko.
The man of God Prof Lesego Daniel declared healing and deliverance upon her from the neck pains and stress and she confirms that she is now healed and delivered.
"I am grateful to God for plenty even when I have nothing" said Ms Joyce Nhleko with much hope
TO GOD BE THE GLORY!!!