Ms Alphina Moatshe experienced a headache so severe that she would have to shut her right eye. But thanks be to God and Father of Prof Lesego Daniel, her pain is a thing of the past after she ate from the fruit of the Tree of Life.
Ms Moatshe was among the many that received their healing following a prophecy by the man of God during the mountain of Fruit holy communion service at Rabboni Centre Ministries on Sunday (14 April 2018).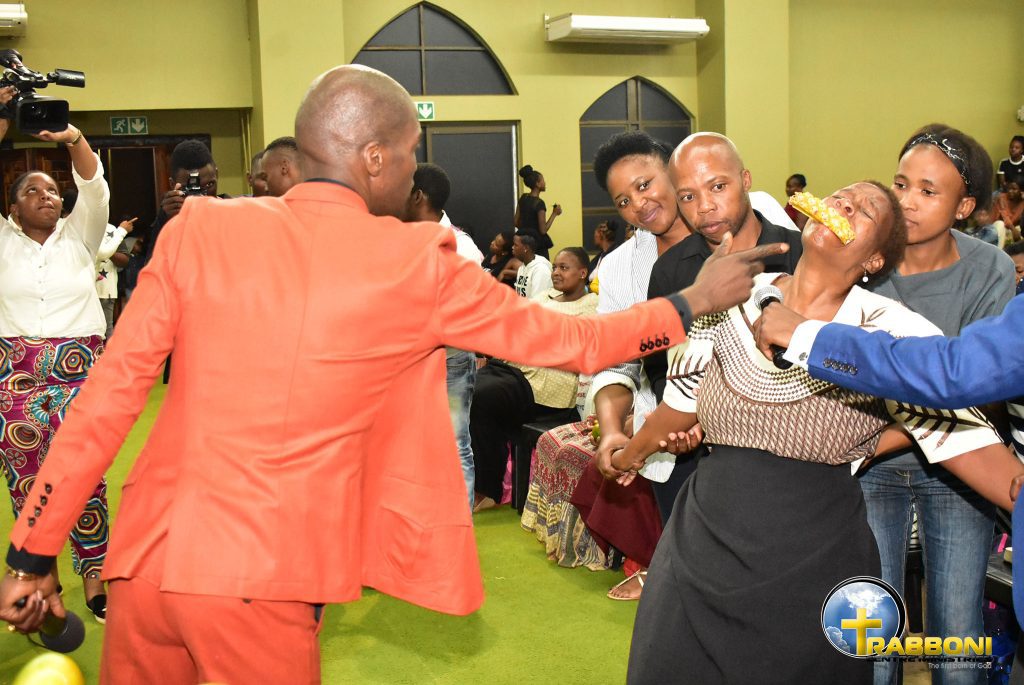 In the prophecy, the man of God revealed that there were people who had a dream and in that dream they heard a voice calling out the name Lily. The man of God also elaborated that some had the dream but after the dream they were left with a headache.
The man of God explained that Lily is an angel that was assigned to them. However, the angel had lost his position in their lives but God was restoring the angel back.
"When an angel Lily takes his position there are things that you will not work hard for", said the man of God.
Mrs Moatshe confirmed having seen the dream. "After having this dream my head started pounding severely", she said.
In an interview with The Rabboni Media Team Mrs Moatshe mentioned that this headache would come whenever she would be in the middle of solving a crisis at home. With her spiritual life spiraling down and unable to pray effectively due to the heaviness that she felt on herself, the Garankuwa resident found herself throwing tantrums and yelling a lot. That affecting her relationship with her children.
"I thank God I manifested and received my healing and deliverance; and was able to hear today's sermon", she said.
TO GOD BE THE GLORY!!!
Please follow and like us: